Small Business SEO Solutions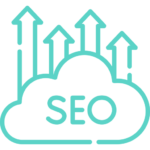 Small Business SEO Solutions
At Morrison Digital Media, we offer a range of small business SEO services designed to help you survive and thrive in today's competitive online marketplace.

Thorough keyword research by our inhouse SEO specialist

Technical SEO audit of your website performance

Custom on page and off page SEO strategy
2 Top 10 Keywords Guaranteed
Intermediate
Grow your online presence
5 Top 10 Keywords Guranteed
Enterprise
Show you mean business
10 Top 10 Keywords Guaranteed
Premium
Take it to the next level
15 Top 10 Keywords Guaranteed
Title & Meta Tags Optimisation – Content Optimisation – Mobile & Device Optimisation – Page Speed Analysis & Optimisation – HTML Code Clean-up & Optimisation – Internal Link Structuring & Optimisation – Page H Tags Optimisation – Canonicalization/301 Redirect – Robots.txt Creation Analysis – Sitemap Creation – Monthly Backlinks to your website – SEO Reports
+ So much more….
*Minimum SEO plan duration 6 months. No cancellations are possible until 6 months have elapsed. The effectiveness of the SEO program depends on customers following MDM's expert recommendations.